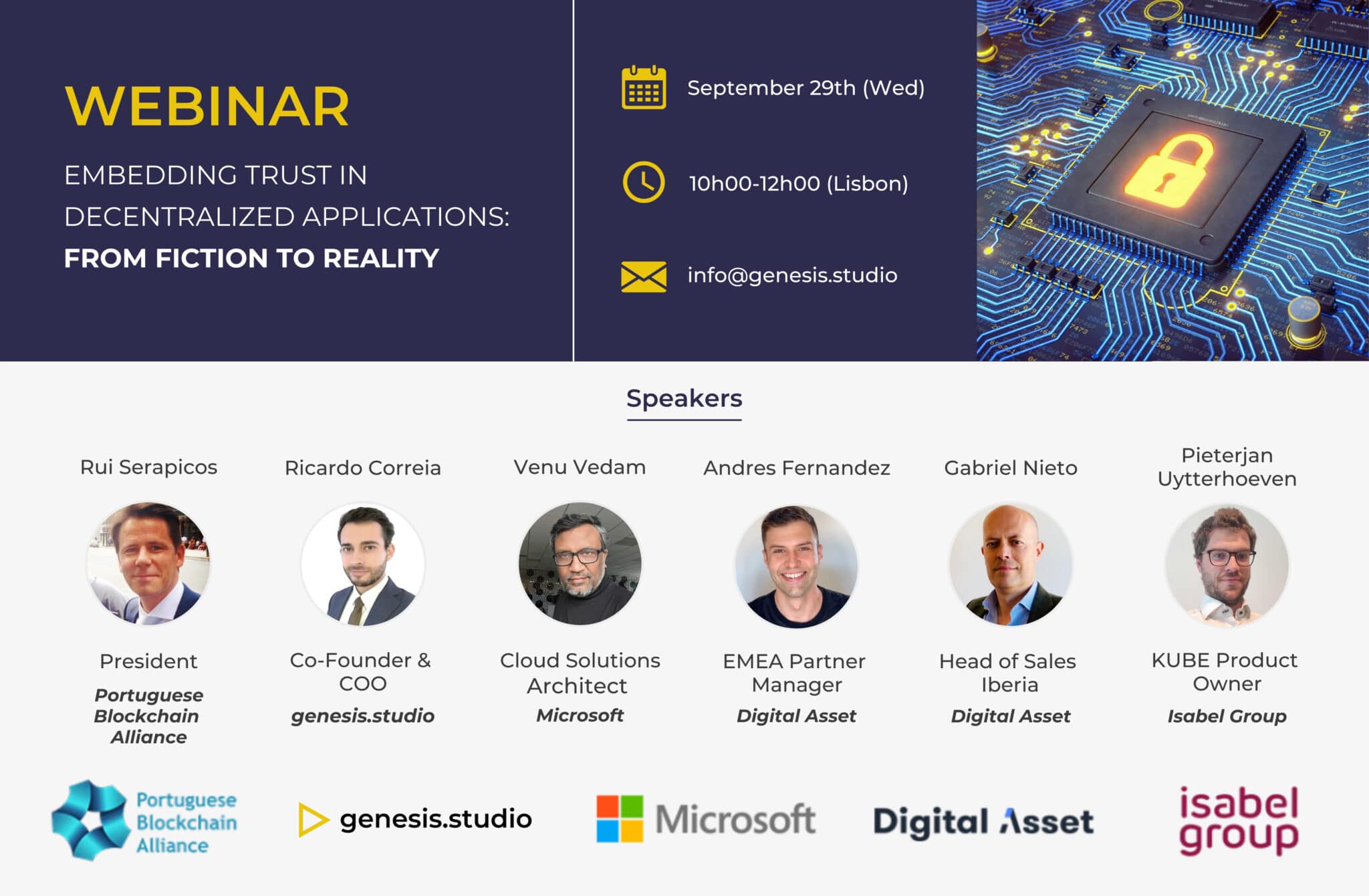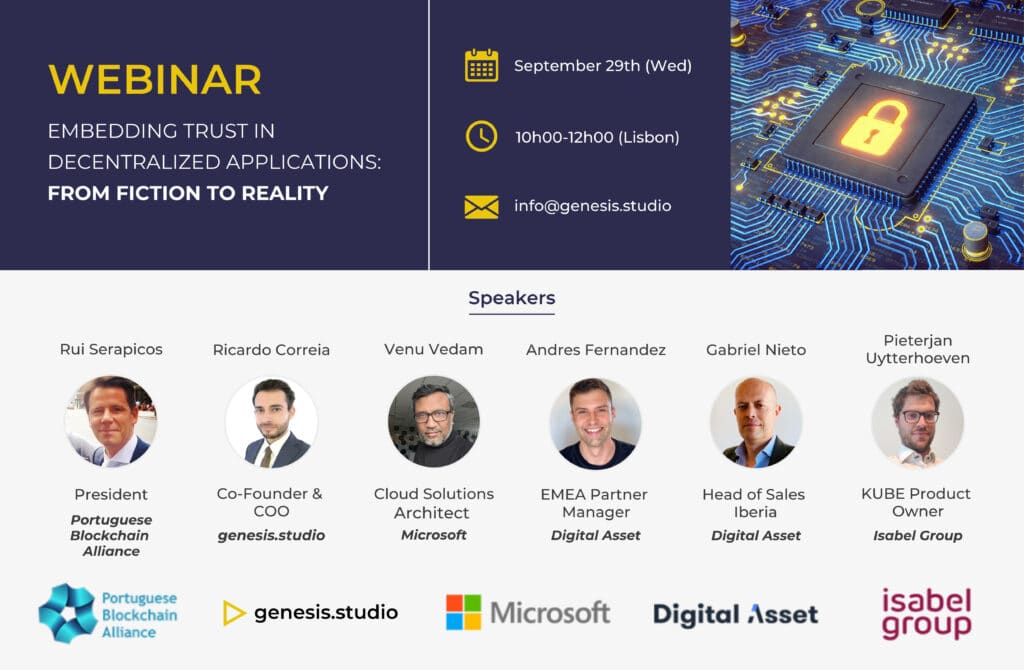 Join us as we explore how cutting-edge Self-Sovereign Identity (SSI), Verifiable Credentials (VCs), Smart Contracts and cloud technologies are enabling a new generation of trust in data sharing services. This webinar is suited for both business and technology-driven viewers.
By the end of our webinar, you will be more acquainted with how these technologies are being used around the world and how they can solve problems in your own institution.
SPEAKERS
Hosted by Rui Serapicos, President of the Portuguese Blockchain Alliance
WEBINAR PROGRAM:
10h00-10h10: Welcome message from Rui Serapicos.
10h10-10h35: genesis.studio – How Self Sovereign Identity (SSI) and Verifiable Credentials (VCs) are creating opportunities for businesses to monetise their data, decentralize trust and offset costs and complexity of Identity and Access Management (IAM) and data verification.
10h35-11h00: Digital Asset– How smart contracts can be used to build same-for-all multi-party workflows, bridge data silos and help harmonize and partly automate business processes and contractual agreements for data sharing.
11h00-11h25: Isabel Group– A concrete implementation of next-gen identity services in the financial industry.
11h25-11h50: Microsoft How cutting-edge technologies such as Cloud, Confidential Computing and novel distributed databases are being used as building blocks for future-proof enterprise systems.
11h50-12h00: Roundtable with host+speakers and open Q&A.

blockchain
trust
webinar