6 steps you should take before investing your money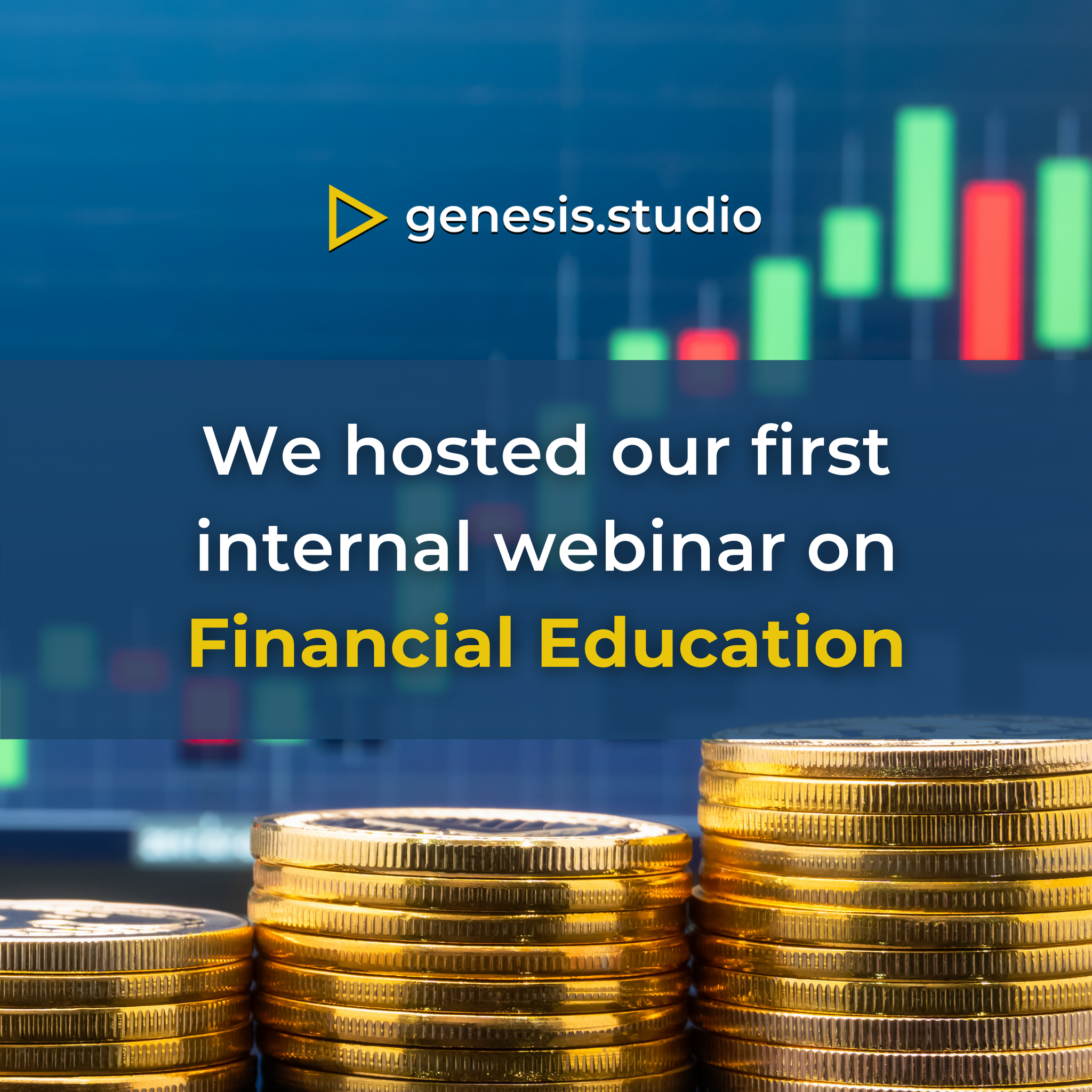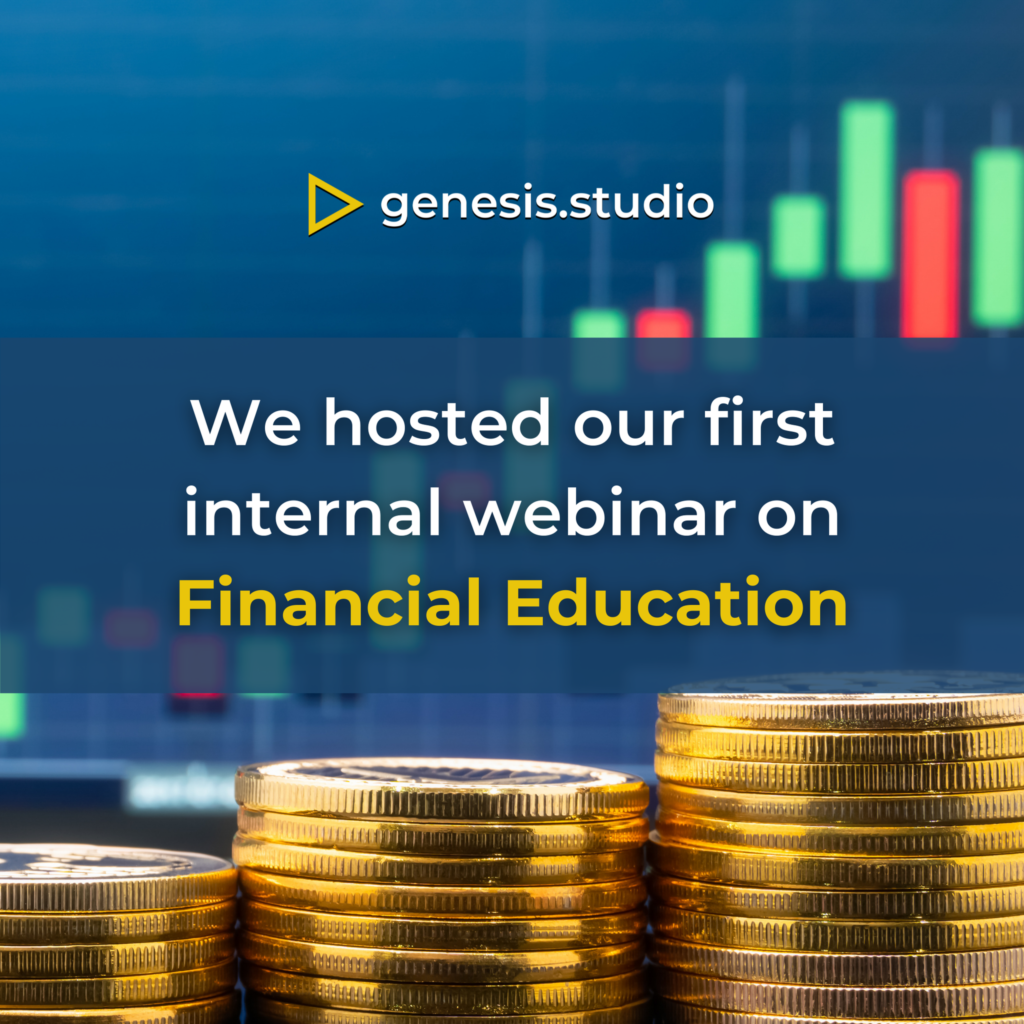 6 steps you should take before investing your money
At genesis.studio, we are invested in creating a more informed community of techies. Personal finances and investments are two topics we are focused on this year, and the reason behind the internal webinar cycle we started this January, with a session called "Introduction to Investments".
Among various topics, the speakers Miguel Pinto Ferreira and Luís Pinto talked about the steps we all should take before investing our money wisely. We gathered the main messages conveyed in this first webinar to bring to you here.
1- Create an emergency fund
It is very important that you always have some money saved and untouched. This is what you will access and use if you have an unexpected expense due to an emergency, while the other investments stay in their course to bring you some profits.
Before you start investing, define a total value that gives you a decent salary throughout a whole year and put it in a separate account (a year's salary). It might not bring you revenue, but it will also not be lost and will be accessible in case of emergency need. This will bring you safety and possibly most importantly, peace of mind.
2- Organize your personal finances
It is crucial for any investor to have their personal finances in order. You have to know where you are spending or allocating your money so you can do it wisely.
Having no debts and no superfluous expenses is the first step to start managing your money consciously. Tracking the amount you spend on every vertical of needs and wants is the second step, so you can see clearly in front of you what you spend your money on. Managing and optimizing your consumptions will be the third and final step.
3- Check the 50 – 30 – 20 Rule
A great way of tracking your money spending habits is the 50 – 30 – 20 Rule. If you follow this rule, it means you should spend 50% of your income on "needs", your basic needs, such as housing, bills, transportation and food, 30% on "wants", such as a dinner out or a traveling vacation, and 20% in the emergency fund and investments.
When you feel like you have your finances under control by applying this rule or your own version on it, it's time to take it to the next step
4- Learn about your investment options
Investments can mean a lot of different things to different people. You have so many options, such as stocks, cryptocurrencies, ETFs, commodities, even collectibles.
It's important to learn about each of these in-depth so that you can define an investment strategy and stick to it. We encourage you to read about other investors' strategies, what worked for them and what didn't. Learn about why "Day Trading" is risky, while long-term investing in the S&P500 for example, might not be as risky.
Regarding crypto, it's important to know that it's a very volatile market and although it is filled with opportunities to make money, there are many more opportunities to lose it. People always say: "always invest money that you are willing to lose".
5- Follow experts and ask questions
If you are serious about investing, you should also be seriously investing your time in learning and reading. In today's world, you can easily find a lot of information online and follow the authors and experts on social media, blogs, and publications.
Ask questions, be skeptical and take your own conclusions, but don't just expect the money to multiplicate on its own – it doesn't work like that in the investment market! You have to be smart about it – knowledge is power.
6- Watch the market evolution to know when to invest
If you have decided where you are going to invest, study when the best time is to do so. The market can easily change and if it is historically high, you might want to wait until is down again.
The economy, as we know, is a cycle and will go up and down, on and on. Find the sweet spot for you to invest and convert your money into more and more revenue!
If you would like us to go more in depth about any of these subjects, tell us about it!
You can get in touch through info@genesis.studio
crypto
cryptocurrencies
investing
money