Challenges of Working Remote
Remote work may sound like the ideal option for a lot of people, but in truth, it might not be as perfect as one can imagine. There are some challenges, both individually and as a team, that must be addressed and mitigated for a company to work efficiently, and for employees to experience motivation and happiness at the workplace.
Remote work is increasingly a requirement for candidates looking for a new job, or even recent graduates searching for their first working experience. The pandemic helped to prove the concept is viable in many companies, mainly those whose jobs revolve around a computer, and allowed massive implementation, for nearly two years.
Although many companies have now turned back to fully presential or hybrid work, some people feel they cannot go back in time and experience work as before if their employer doesn't allow a remote or flexible option. This fact is changing the market since there is an enormous growth in searching for companies with a remote-first approach, that can offer employees a life-work balance that was not possible or thought about before.
genesis.studio was founded in 2018 with this perspective in mind. Even before the pandemic had occurred, our approach was already linked to a remote work environment, allowing people to choose where they want to work, whether that means their hometown in the middle of the country, an island in the Mediterranean, or somewhere else in the world.
Of course, this is not always possible due to business partnerships that require some presential work, but we actively promote, in the worst-case scenario, a hybrid or flexible option.
This is not to say that remote work is the perfect model for everyone and doesn't bring any challenges – that's not the case at all. We are aware of the difficulties we face and are happy to share some of the solutions we have found along the way, to create a great work environment and a happy experience for all employees.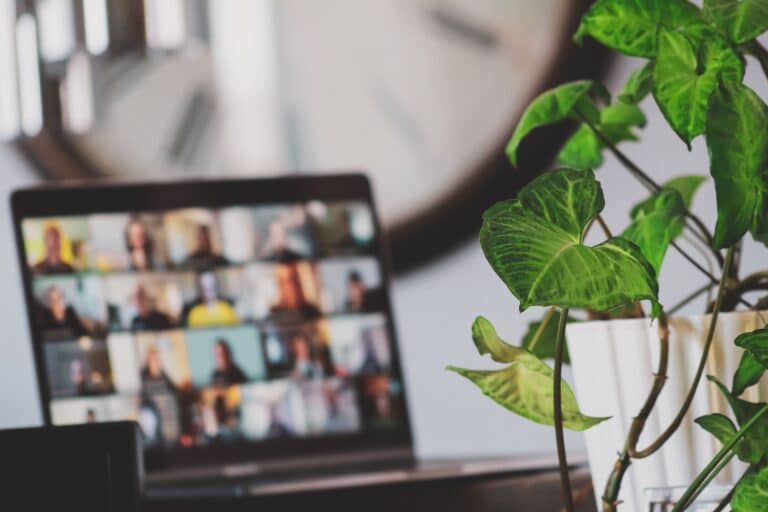 1.  Employees don't feel like they belong to the team
Since employees don't see each other or their manager every day and don't have any personal interaction, such as grabbing a coffee or going to lunch together, it is harder to make them feel part of the team and work towards the same business goal.
This can be addressed with weekly team meetings and team-building dynamics. At genesis.studio, we schedule regular meetings with our different teams to get the status of each project, while having a line of communication always open, for any questions that might occur. We use Slack to keep the conversation going about various topics, such as tech-related needs or free time hobbies queries.
We also created several online dynamics for the past year, like webinars about financial literacy and online games gatherings, using Teams.
 
2.  Work processes must adapt to both synchronous and asynchronous
Online meetings are a great way to make sure people are on the same page, working to achieve the same goals while being aware of everything that is going on within their team. But the workday cannot be full of back-to-back meetings, for that synchronous communication method leaves no time to focus on deep work.
That being said, asynchronous work plays a key role in a remote environment. It requires the right tools to detail and reports all efforts, and a cloud-based solution to share the work done. At genesis.studio, we use free online tools such as Trello, Notion, Asana, Confluence, and Miro to share thoughts, ideas, and documents. Teammates can access it anytime and have permission to make changes in any way they feel might be better for the project they are working on.
 
3.  Isolation might take a toll on Mental Health
Working remotely, whether from home or somewhere else, might cause some feelings of detachment, isolation, and absence of human contact. People must self-motivate themselves every day and have the autonomy to keep delivering the results they are expected to.
Not having a coffee break or a friendly talk with a coworker can repercuss in negative feelings and lack of motivation, and can lead to serious mental problems, such as anxiety (that can also be connected to leaving the safe space they are now used to work from) and, in worst case scenarios, depression.
We at genesis.studio are mindful of these issues and addressed them regularly at internal sessions and workshops. We have a Human Resources department that is skilled to help any employee with questions regarding this subject, and we capacitate managers to create safe spaces for their teams, allowing them to open up about their feelings, with no shame or guilt attached.
We also promote social gatherings, such as themed monthly happy hours, team dinners, and presential activities. In addition, we make sure that twice a year all employees are gathered in the same spot, for a Summer and a Christmas Event.
__
genesis.studio is a remote-first company with more than 85 employees in 12 districts of Portugal, including Madeira and Azores islands. We promote decentralization and help people create their ideal work situation, whether that means working from home, from abroad, from our main office in Lisbon, or from a coworking space.
We help people feel part of the team with weekly initiatives and constant communication. We believe that we are on the right track to creating a happy work environment, while still having a lot to learn. If you have any suggestions for improvement, let us know using the email info@genesis.studio or using our contact form.
If you want to join us, see all the job openings here.
remote work